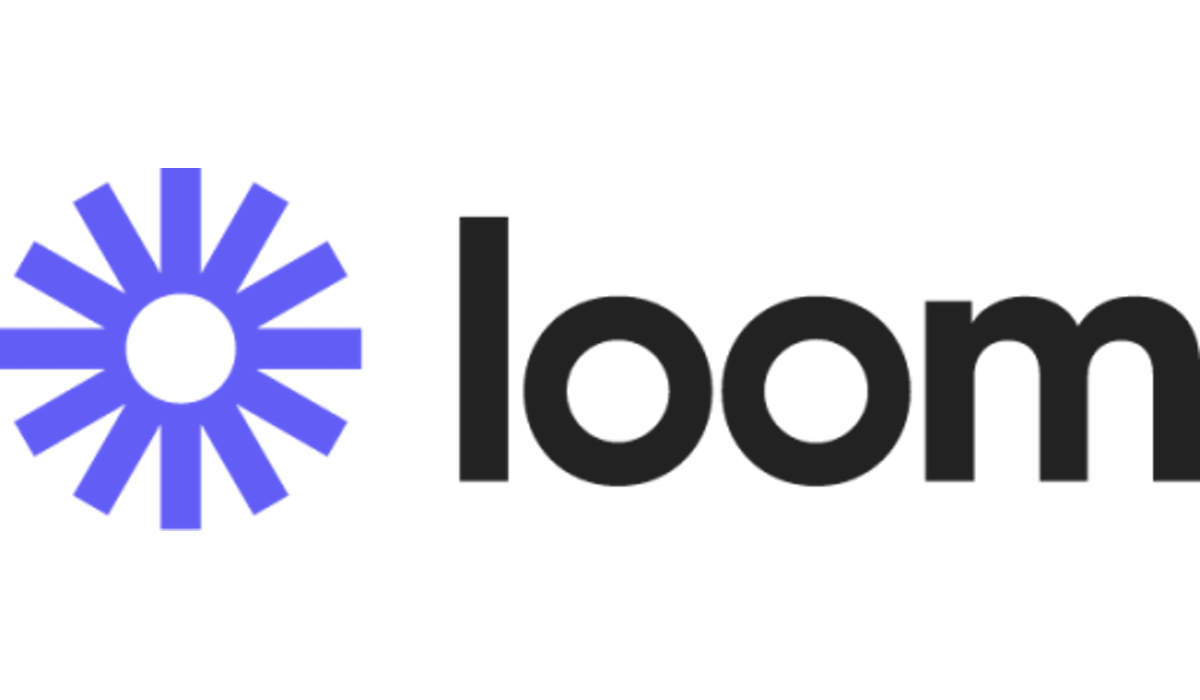 Not Everything Needs to Be a Zoom Meeting!
Loom is a communication tool that allows you to record and share quick videos of your computer screen, webcam, or both. Loom works on any device using their desktop and mobile apps or Chrome extension. Widely adopted in business settings, Loom has a user base of over 21 million people across 200,000 companies. 
You can use Loom to streamline complex explanations into easily digestible video content, reducing the need for lengthy emails or scheduling additional meetings. Its interactive features, such as emoji reactions, time-stamped comments, and call-to-action buttons, provide an engaging experience for viewers while the analytics feature gives you insights into viewer engagement.
How Can I Use this Tool in my Classroom?
With Loom, you can enhance the learning experience by sharing content asynchronously, allowing students to learn at their own pace. Here are a few ways you can incorporate Loom into your teaching:
Record and share lecture materials or software tutorials.
Showcase a document or assignment, supplementing it with your verbal commentary.
Provide personalized feedback on students' written assignments or project work.
Ask students to create and share their own videos explaining their thoughts or updates on group projects.
Highlight important aspects of your lecture or demonstration by emphasizing mouse clicks and drawing on your screen.
Direct students to relevant resources via call-to-action buttons.
Create pre-recorded lectures or tutorials for students to watch before class, freeing up class time for discussion, problem-solving, or other interactive activities (Flipped classroom)
Answer frequently asked questions, providing a resource students can refer back to.
What Sets Loom Apart?
Loom's ease of use, video editing features, and integrations make it attractive. Not only can you trim and edit your video and remove background noise, but Loom also offers AI-enhanced features to suggest a title and generate a written summary for your video. Integrations with Gmail and other apps mean you can share your videos from your existing platforms, enhancing efficiency.
Is Loom Free?
Loom offers unlimited recordings and access to premium features. All you need to do is set up a free account with your school email and verify your educational status.
Accessibility Features
As of this writing, Loom has not issued an official accessibility statement. However, Loom offers certain accessibility benefits. By allowing professors to combine visuals with verbal explanations, Loom's videos can provide a more accessible learning medium than traditional, non-repeatable lectures or text-intensive materials.
Privacy Considerations
Loom's privacy policy provides an overview of their data collection and usage practices. It details what data they collect, the reasons for collecting it, and who can access it. Please note that in compliance with the Children's Online Privacy Protection Act (COPPA), Loom is not intended for students under 13 years of age. The policy also addresses GDPR compliance and their Chrome Extension Agreement information.
Research Evidence
There is a body of literature that supports the use of asynchronous communication tools for teaching and learning:
Fehrman, S., & Watson, S. L. (2021). A systematic review of asynchronous online discussions in online higher education. American Journal of Distance Education, 35(3), 200-213.
Holbeck, R., & Hartman, J. (2018). Efficient strategies for maximizing online student satisfaction: Applying technologies to increase cognitive presence, social presence, and teaching presence. Journal of Educators Online, 15(3). (CUA Library Permalink)
Watts, L. (2016). Synchronous and asynchronous communication in distance learning: A review of the literature. Quarterly Review of Distance Education, 17(1), 23. (CUA Library Permalink)
How Can I Get Started with Loom?
Loom for Education helps you to harness the power of asynchronous communication in your classroom. Here are some quick guides:
Alternative Tools
For screen and webcam recording, consider the following tools. Note that Panopto and Zoom are licensed through The Catholic University of America:
Panopto (Licensed)
Zoom (Licensed)
Screencast-O-Matic
Camtasia
Disclaimer
Loom is not affiliated with or licensed by The Catholic University of America. If you require technical support for educational resources not licensed by The Catholic University of America, please reach out directly to the respective software or resource provider. Tech Services and the Center for Teaching Excellence do not offer support for these third-party resources.
__________
Dr. Diego A. Boada is an instructional designer at CTE. He specializes in finding scalable solutions for learning and performance problems in multicultural environments. Dr. Boada has designed online learning experiences for universities, startups, and organizations globally; consulted for the Inter-American Development Bank; and collaborated with Silicon Valley leaders.