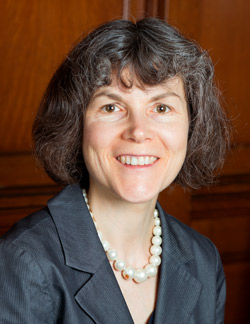 Overall Teaching Excellence 
Jennifer Paxton, A&S
Dr. Jennifer Paxton is one of the most enthusiastic, dedicated, energetic, and effective teachers at Catholic University.  She has an accumulated record of effective and innovative teaching, and her overall success as an outstanding educator is unparalleled.
She successfully and effectively combines illustrated lectures with class discussions, complex written assignments with fun in-class projects, and enriches the learning experience through field trips and extracurricular opportunities. In 2015, the Honors Program launched an interdisciplinary seminar as part of a series of events in celebration of the Virgin Mary (HSLS 202: Mary as Woman, Mother, Idea). Dr. Paxton designed and coordinated this team-taught seminar with great success. Further, as director of the Honors Program, she coordinates and oversees the periodic revision and update of the Honors Program curriculum and its sequence of courses. To promote student research and talent in writing, she has served on the faculty advisory board of the undergraduate journal
Inventio
, and has held regular workshops for its student staff on editing and proofreading. Dr. Paxton has been a strong supporter of the Center for Teaching Excellence and has generously shared her experience and expertise through workshops and presentations on balancing discussions and lecture, debate as a teaching tool, and class discussion methods. She has been a regular presenter at the Smithsonian Associates lectures and workshop series, lecturing and leading day-long workshops on various aspects of the history of the Middle Ages and the Celtic world. These courses and lectures have reached thousands of people, providing not only high-standard learning to the general public, but also serving as a public demonstration of pedagogical excellence at the Catholic University of America.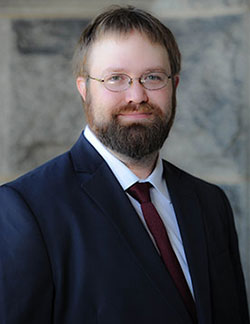 Teaching Excellence in Early Career Faculty  
Thomas Clemmons, STRS
Dr. Thomas Clemmons is dedicated to his students, and takes the time to work closely with them. His students report they are impressed with his knowledge of the Latin patristic tradition and with his general erudition, and the seminarians are taken with what they referred to as his 'edgy' and engaging intellectual style. His enthusiasm for the subject carries on to the students, especially the undergraduates. For the past several years, he has also served as a class dean. He knows the entire undergraduate curriculum well and assists students in pursuing their goals.  Students particularly like that he challenges them to reflect on the rationale for their choices. In many ways, his Augustinian scholarly work embodies itself not just in the written word, but also in the lived reality as his students consider Dr. Clemmons a "high energy teacher" who keeps his classes interesting and engaging.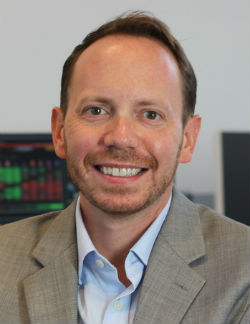 Advancement of Teaching Awards
Anthony Cannizarro, Business
Dr. Anthony Cannizarro is an active mentor and sponsor inside and outside the classroom.  Dr. Cannizarro designed and managed a core freshman course with multiple sections. The class was well-constructed, well-received, and well-managed in a number of classrooms, and the content, pace, and organization were appreciated by the first-year students. Reports from the students and faculty in his multi-section course were uniformly positive.
He created a new text book, and is a leader in online mentorship. Always one to prioritize the student experience, he broadcasted his classes from his campus office during the pandemic, giving his students a sense of foundation and continuity.
Dr. Cannizarro has also been very active in contributing to the professional development of his peers at the university. When the university transitioned to online instruction, h
e worked closely with the Center for Teaching Excellence to develop materials and give presentations that would assist faculty in maintaining a high quality of instruction during such a challenging time.