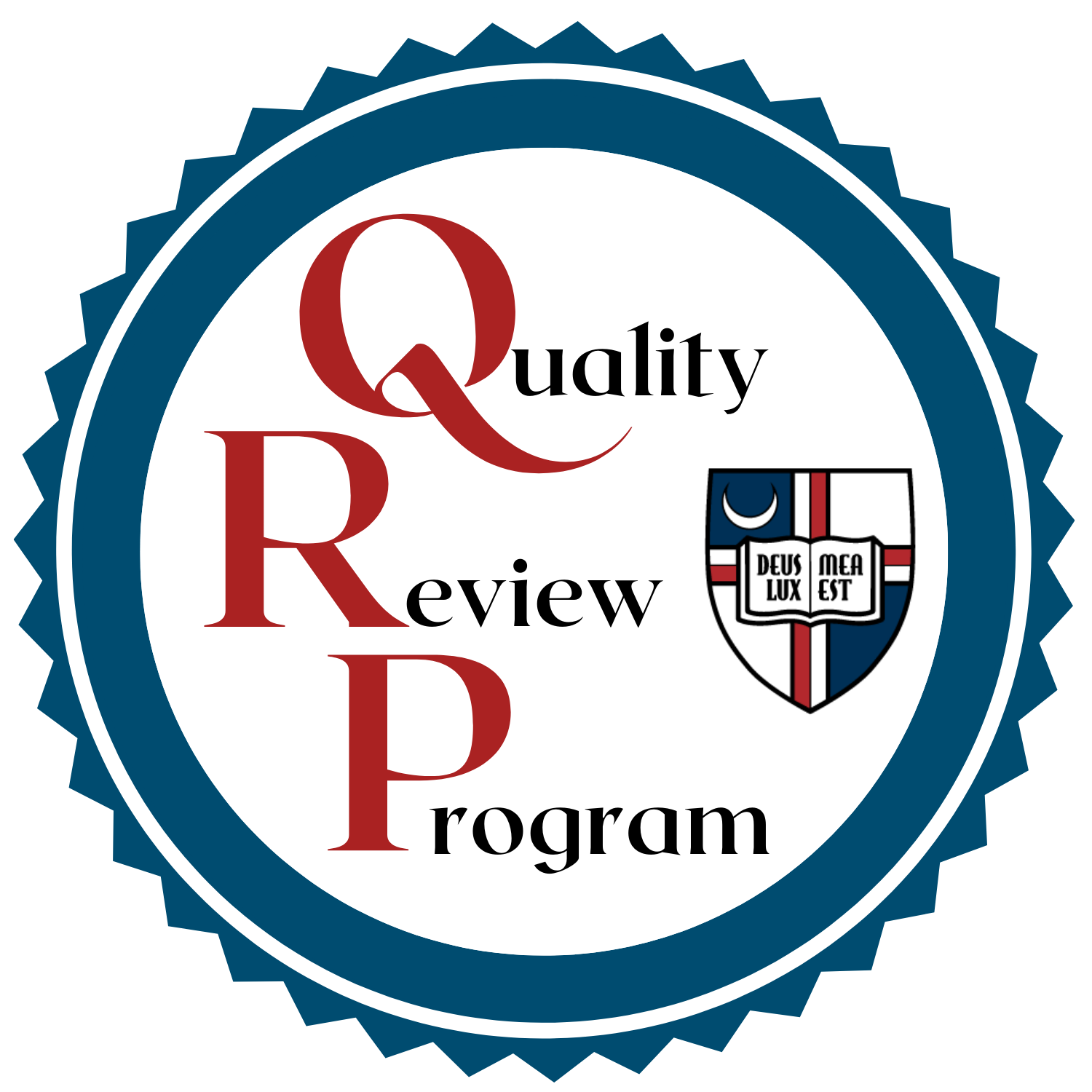 Quality Review Program
The Center for Teaching Excellence has created a program to support and enhance the quality of the universities online course offerings. Over the past year, the Center has developed a program centered around a Quality Review Tool for Online Courses (QRT).  The QRT contais 56 standards over 7 categories all aim to improve and maintain the caliber of the courses that are reviewed.  This tool was created to reveiw the design of the online course before student engagement. Additionally, the QRT is directed at fully online courses both asynchronous and synchronous with fully developed Cardinal Learn (Blackboard) courses.
For more information please attend an information session listed below.
---
Are you ready to start the review process?
---
 Information Sessions
Join the Center for Teaching Excellence to learn more about how the Quality Review Program works and how is can help you.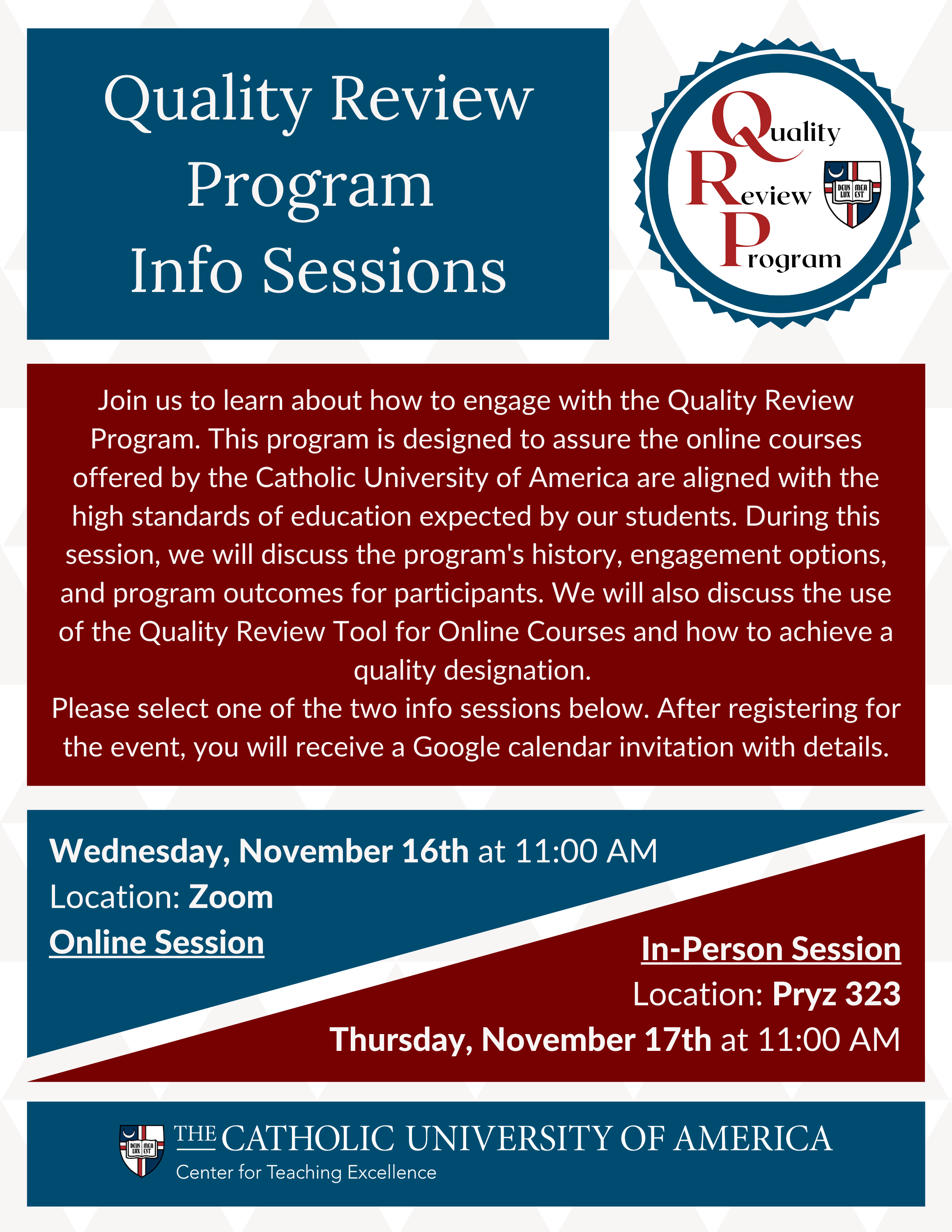 ---