In 2021, when we were still in the throes of a Covid pandemic but had cautiously returned to in-person sessions, I noticed that my undergraduates exhibited higher levels of anxiety, social awkwardness, and fearfulness of asking questions. The pattern seemed to correspond with lower levels of curiosity, critical thinking, and creativity. This was a problem. My core marketing course requires upperclassmen of very different specializations to work together in novel ways. It also draws in students from other non-business school disciplines, like computer science, architecture, performing and fine arts, psychology, nursing, philosophy, and politics. This creates a potentially powerful mix of thinkers.
Tough business problems today often cry out for a polymathic approach, or one in which an individual applies expertise in two or more different disciplines simultaneously to develop an innovative solution. With the mix of students I had, we certainly had a great starting point. Catholic social teaching is also taught in this course, requiring students to develop proficiency in at least two potentially disparate disciplines (marketing and theology), plus their own specialization. I do this to provide solid moral grounding in our problem-solving approach, but also to cultivate virtuous social innovation. Learning to approach such problems this way is challenging but very potent. It requires curiosity, a high tolerance of risk and failure when experimenting with ideas, willingness to dialogue courteously and professionally with colleagues from very different disciplines, and the tenacity to attack the problems repeatedly until a satisfactory solution is reached.
How could I flip the initial dynamic of high anxiety/low curiosity to lower anxiety and higher curiosity? The first thing I noticed was that my students were much more willing to ask questions via the chat box in a Zoom session than to speak them aloud first. All my sessions were hybrid – we were in-person, but everyone brought their laptops and logged into Zoom. I did this to include sick students isolating at home, athletes that had to travel for away games, and individuals attending to family emergencies that required them to travel back home for a brief period. They loved that they were able to fill out an entry ticket at the beginning of class to ask their questions and be part of the discussion. "Entry tickets" are simple requests that I ask of students, like "what confused you from the materials that you want explained more in class?" I also recorded each session so that people who could not make either session could view what they missed. These measures helped to reduce anxiety. But none of this did anything to increase curiosity.
What increased their curiosity was something called a QFT exercise – the Question Formulation Technique, which was developed by the Right Question Institute in Cambridge, MA. The rules are deceptively simple: ask as many questions as you want, identify closed and open-ended questions, transform one closed to an open-ended question, and one open-ended to a closed question, and then work together to decide the top 2 or 3 questions to share with us. Then, I am on the hot seat to answer the questions, establish dialogue, and ask my own questions. It takes a lot of pressure off them individually and gives them opportunities to work together. We also reflect together on their experience, something called metacognition - where they think about their thinking. They can also name what they felt like going through it and what they can do in the future with what they learned. The benefit of this reflection extends to both teachers and students (Rothstein & Santana, 2011). Students have mentioned QFTs in their course evaluations as something that they enjoyed and helped them become better thinkers. By the middle of the semester, their questions were already higher in quality and complexity, and students spontaneously initiated dialogue with each other as we wrestled with the answers.
Finding a platform that makes it easy for students to engage with low-risk effort is a first step to reducing anxiety in the classroom. Doing something like a QFT can increase curiosity about the subject as they interact with their peers. The key is to communicate with your students and get feedback from them often to make sure that this is helpful for their learning. I'm always delighted to observe the significant improvement in their critical thinking and curiosity after a few rounds of QFTs, entry tickets, and metacognitive exercises. The QFT approach can also be used in a variety of contexts, like staff meetings, strategic planning sessions, and even research and development meetings.
Below, you'll find a 3-minute tutorial on how I use the QFT in my classes. The video features captions for accessibility. Enjoy!
Enjoy a slideshow from one of my Fall 2023 MKT 345: Marketing Management sections: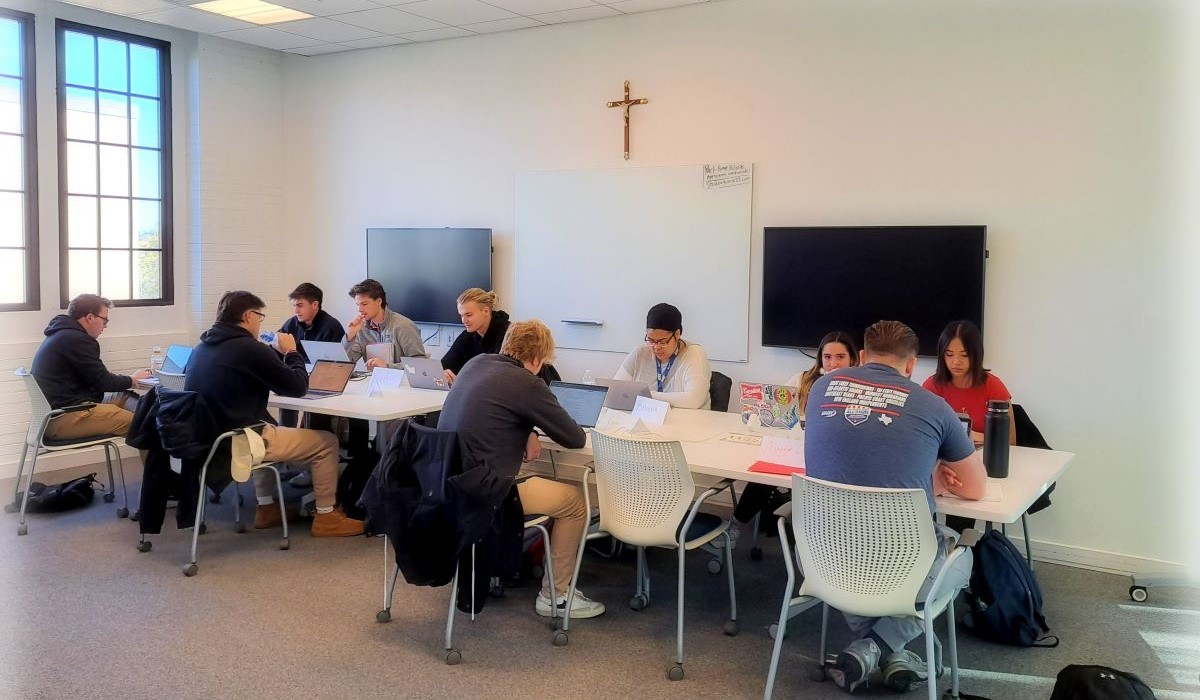 All photo credits: Catholic University/Diego Boada.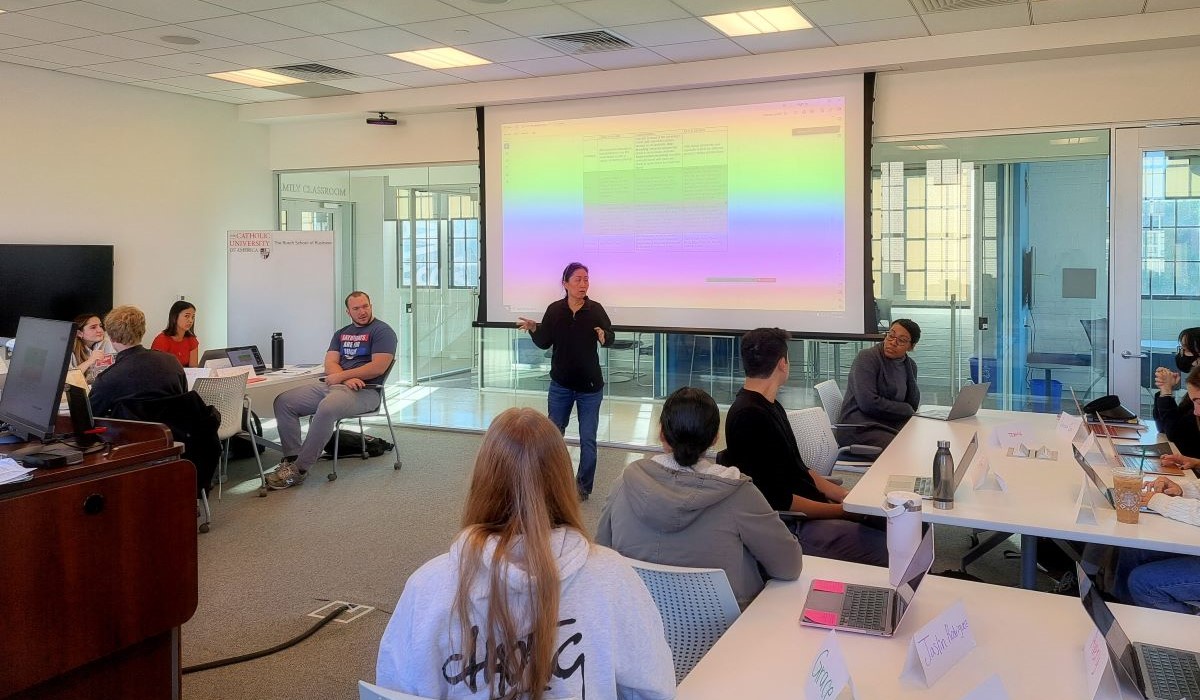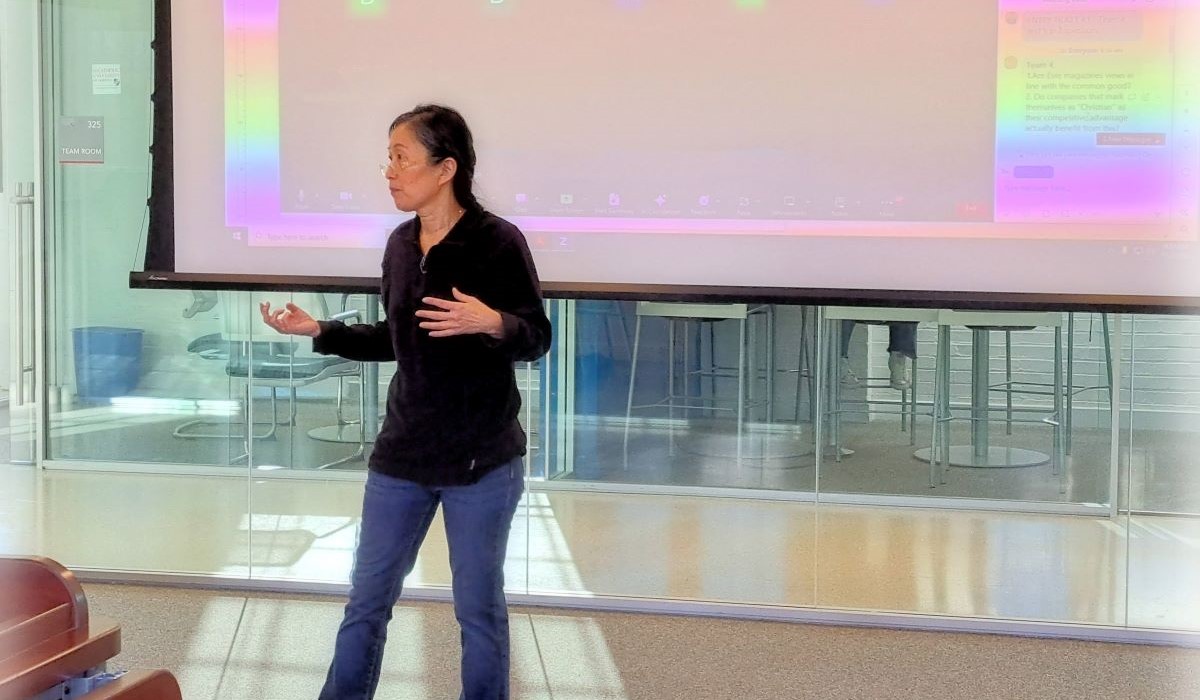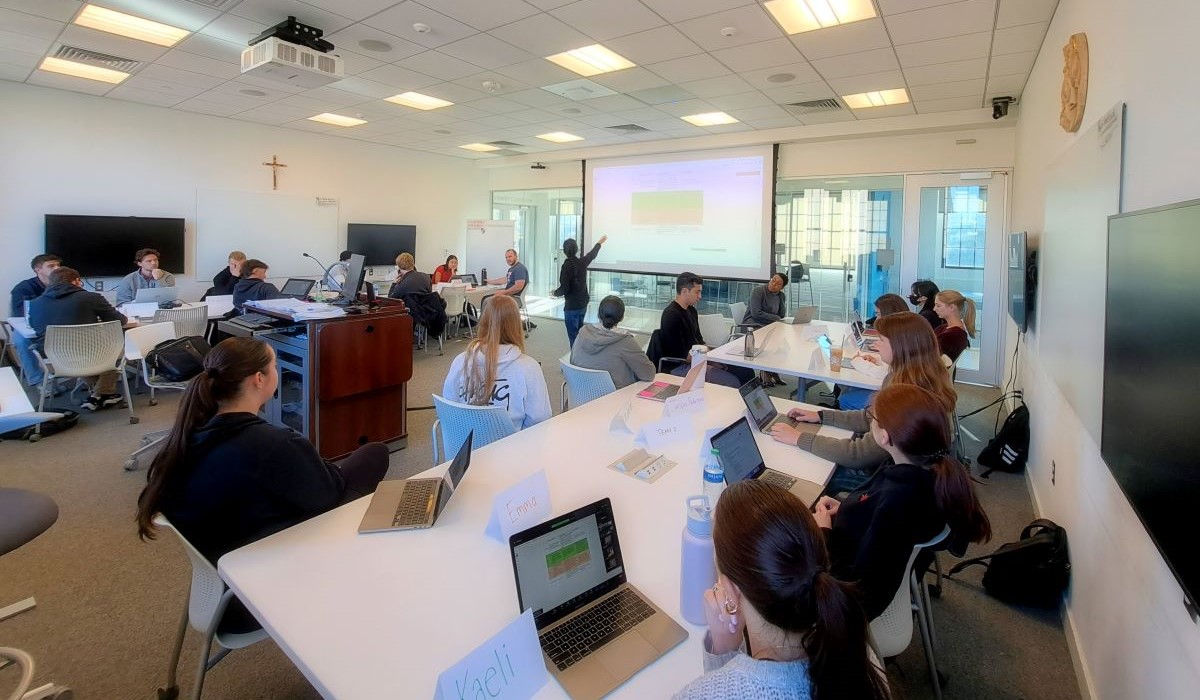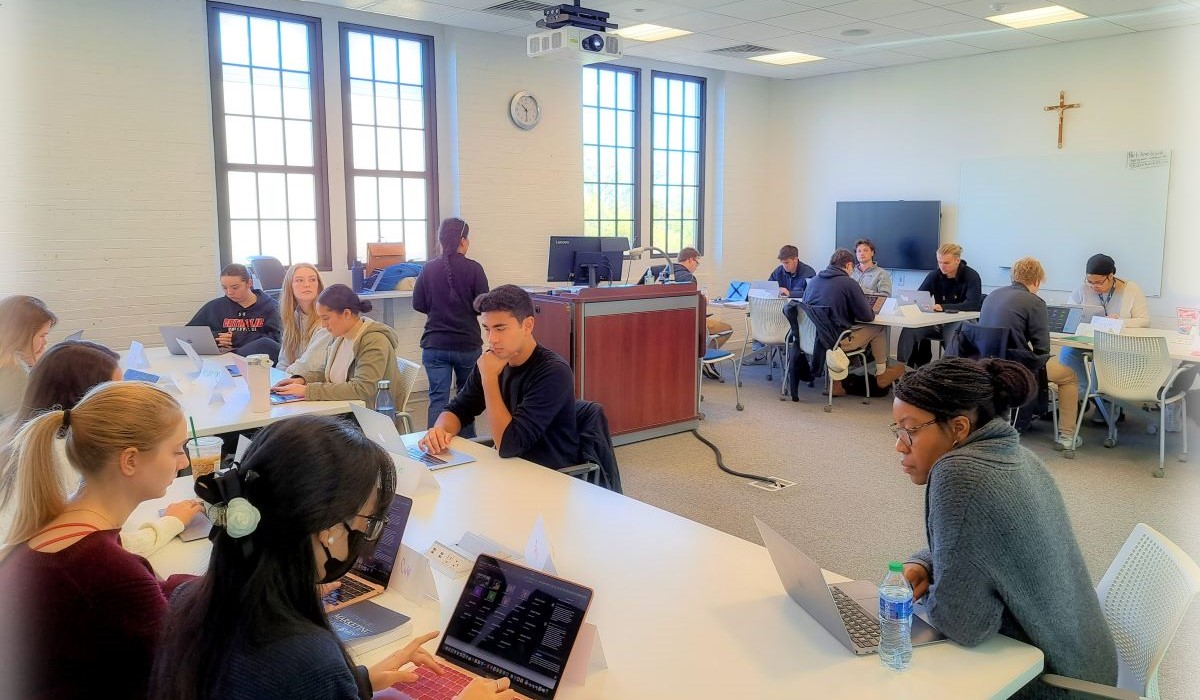 Reference
Rothstein, D., & Santana, L. (2011). Make just one change: Teach students to ask their own questions. Harvard Education Press. (CUA Library Permalink)
__________
Dr. Cabrini Pak is an Assistant Professor in Marketing at the Busch School of Business. A seasoned professional with over twenty years' work experience in research, consulting, and management, she also has a Ph.D. in Religion and Culture and an MBA. Her areas of interest include emerging technologies and consumer markets.